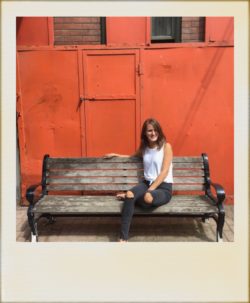 Hi I'm Maria Vrontos…Welcome to my blog!
I am SO grateful and blessed to be alive right now. Since 2012 I've been on a crazy rollercoaster ride dealing with various unknown health issues. It's very complicated. I'm still searching for answers.
I know that I am not alone on this journey and that there MUST be others experiencing these similar issues. Being able to provide awareness about various chronic health illnesses and Topical Steroid Withdraw (TSW), while encouraging others to listen to their gut, be their own advocate and live their best life, is my mission.
My health struggles have been a huge part of my life but they do NOT define me and this blog is more than just that. Aside from my health, I also want to share my love and passion for the following: healthy food recipes (I'm a huge foodie), organic eco-safe products, traveling, real life success stories, entrepreneurship, and décor.
This blog is a place where I can simply be ME and share my life experiences. What I share is raw and real…things I like/dislike and have worked for me. I prefer to write as if I'm speaking to you, so sorry in advance for my grammar short-comings!
I hope you enjoy this crazy blessed journey called my life that I'm sharing with all of you!
Love & gratitude,
Maria xoxo
SaveSave
SaveSave
SaveSaveSaveSave
SaveSave
SaveSave
SaveSave